GREEN INITIATIVE: Vote for Peace and Love in Our Lifetime
Take this WHO DO YOU LOVE Challenge?
ONLY LOVE CAN BRING PEACE IN OUR LIFETIME!  Take 15 minutes out of your busy day to connect with your loved ones.  Join me and Anton in this Grassroots Movement for Peace in our Lifetime. Be the change you want to see!
It starts with you and your loved ones!  Imagine a world where your children can grow up with no war, hatred, greed, drudgery, separation, depression and darkness.
But only peace, love, gratitude, joy, compassion, unity, hope and light!

Take this Challenge to show your support as your Vote for Peace in our Lifetime and nominate 2 more of your Facebook friends to do the same.

Grab a sheet of blank paper.
Ask your spouse and/or kids to join you in making this PEACE BOARD.
Add your best family picture including your pets!

Write the names of your immediate loved ones in a big bold font and draw your home flag.
Add magazine clippings of 3 FAMILY ACTIVITIES you would do with your family if you had more time.
Print this PEACE BOARD and Take a Picture of your loved ones holding it and post it on your Timeline.
Nominate 2 More Friends to do the same as you share it on Facebook.
HERE IS OUR SUBMISSION FOR THIS WHO DO YOU LOVE CHALLENGE.  WE VOTE FOR PEACE IN OUR LIFETIME.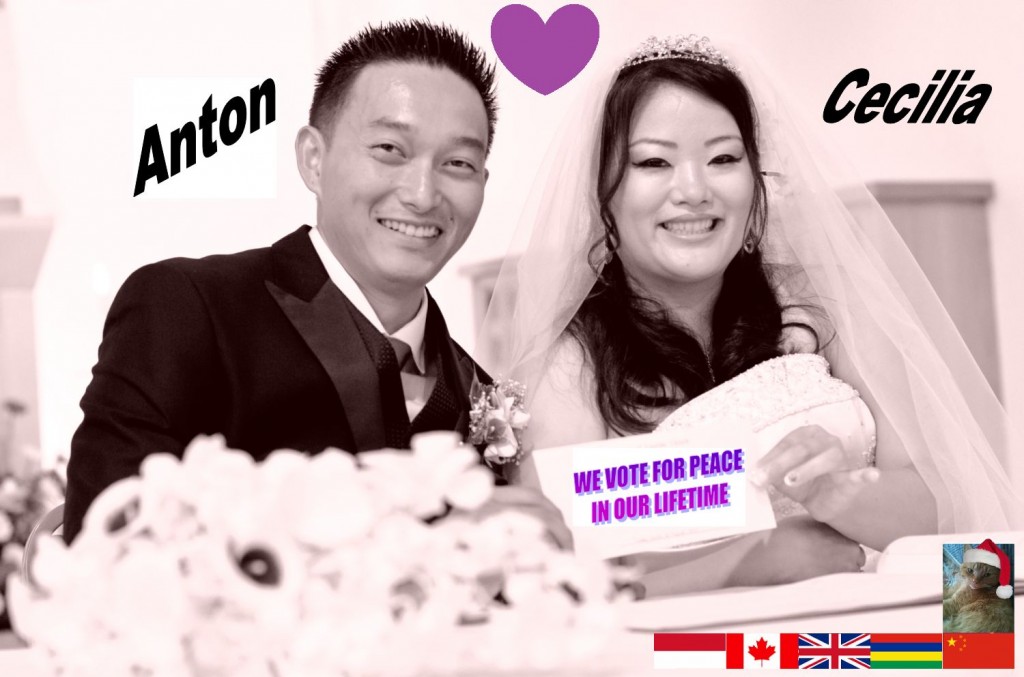 Play this Music while you Read
https://soundcloud.com/mussa-abu-mazin/john-mayer-who-you-love-feat-katy-perry