GREEN INITIATIVE: Restorative Yin Wellness Retreat Centre of Healing Arts
Restorative Yin is a place for obtaining clarity, creative vision and perspective by healing one's body, mind and spirit from the inside out.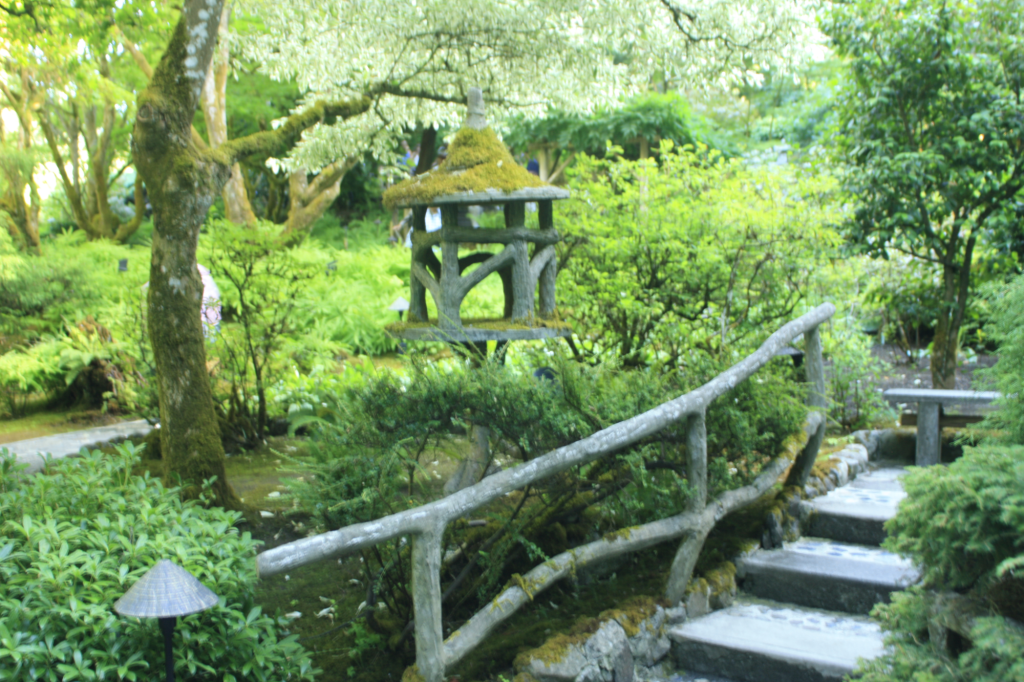 Restorative Yin is a place for obtaining clarity, creative vision and perspective by healing one's body, mind and spirit from the inside out.
Do you want to be part of something great?
How about being part of the solution to address an underlying socioeconomic problem for those in our community living in despair, depression or living "unconsciously" and without true purpose?
Do you want to empower people to feel whole again, balanced in body mind and spirit and for them to reach for their full creative potential while improving their quality of life?  Come to Restorative Yin to restore your body's balance for a simple getaway from your busy lives, or to relax and revitalize the mind and spirit respectively.
Do you want to be part of the change?  To help people overcome their fears, life challenges and for them to tap into their true authentic self.  Through eating clean, lean and organic food, and being closer to nature's elements and taking part in some of the restorative healing arts programs and therapies – you can help others to overcome depression, emotional turmoil or feeling hopeless.
SEEKING HORTICULTURISTS LANDSCAPE GARDENERS PLANT FLOWERS NURSERY SUPPLIERS AND STAFF. ALSO ORGANIC VEG FARMERS AND GARDENERS. This is Phase 1 of The Healing Arts & Zen Gardens Project
CREATING NATURE'S BEST PARADISE ON EARTH FOR BODY MIND SPIRIT @ http://restorativeyin.liaproductions.com
WANT TO BE PART OF THE SOLUTION?
NEED A SUSTAINABLE LIVING SOLUTION?

PROPOSAL TO CREATE A COMMUNITY THAT WORKS FOR EVERYONE
I would like to raise $1,000,000 CAD in capital expenses to set up the initial operations for each business area: exotic plant nursery, tiny home community, organic farm-to-table produce, rest & retreat programs, RV park, culinary art events, music therapy, yoga classes and massage therapy – in order to generate the multiple revenue streams for each of the Development Phases of the Restorative Yin Wellness Retreat & Zen Gardens.
This project will require 3 major phases over the course of 2 years of land development, landscaping and beautifying the acreage property into a relaxing retreat paradise.  Phase 1 will generate revenue so that the money can be injected into Phase 2 and 3 until the acreage is completely transformed fully into the Wellness Retreat and Zen Gardens venue.
For the City of Maple Ridge, this Retreat will generate more careers and jobs for its local residents and businesses, as well as raise the profile of the city for being for one of the most picturesque places to live and work on such a positive community-driven green initiative.  Not to mention this would become a tourist destination for those coming to visit the beautiful Golden Ears Provincial Park which is a 10 min drive away.
"Everyone needs some form of healing from the inside out." 
By restoring balance of the mind, body and spirit of people for an improved quality of life, Cecilia hopes to help others find their true authentic and creative potential in this lifetime. Restorative Yin is the place that offers this positive start!
Restorative Yin is located on 17-acres of professionally landscaped gardens and forests, naturally preserved habitats, an abundance of pine tree lined green space and organic vegetable patches set by the Alouette River.
Restoration Yin is a place for REST, RELAXATION, REJUVENATION that enables RESTORATION for one's body, mind and spirit to occur. Surrounded by nature 's best, a couple of professionally landscaped golf courses, various green businesses and the beautiful picturesque valley that overlooks the Golden Ears Mountain. Come to immerse yourself with nature so that you can heal body, mind and spirit.
Vitality Rest & Restore Packages and RV Camping
Come to eat, relax, rest and restore at the Restoration Yin Retreat. Enjoy the landscaped gardens, organic and wholesome meals and take part in the healing arts programs. 2-day getaways, weekend and 2-week programs available.
These Rest & Restore Packages would be run by the Hospitality and Culinary Arts Staff of Restorative Yin.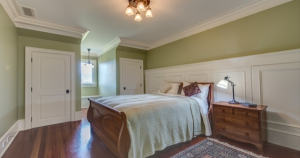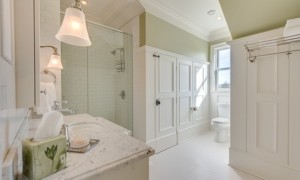 Guests would come to stay for the 2-day program or 2-week program and have 2 wholesome meals per day by the Culinary Arts Chef de Maison set in a Chef's Table concept, access to all body healing classes including Yoga, Tai Chi and Meditation, therapy services including Reiki Healing and Massage Therapy, the beautifully landscaped gardens and Event Hall of the Restorative Yin Wellness Retreat.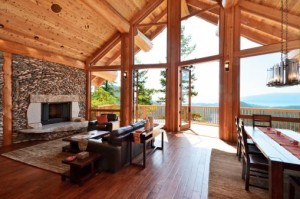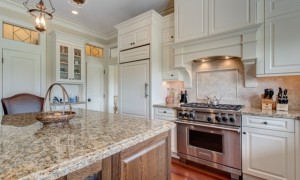 You are welcome to bring your RV to camp for 2 day stays or up to 2 week stays or you may choose to rent one of our quaint off the grid log cabins by the river for a vacation getaway.
Regardless of whether you choose one of our Rest & Restore packages in the Main Inn or just to rest in your own RV or log cabin, enjoy the landscaped gardens, have an organic meal at our Chef-Table or simply enjoy the beautiful Alouette River or take part in the Healing Arts programs, classes or therapies.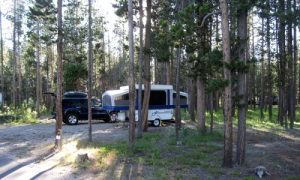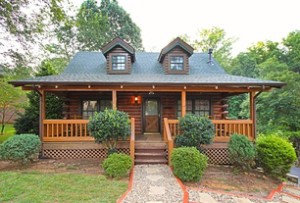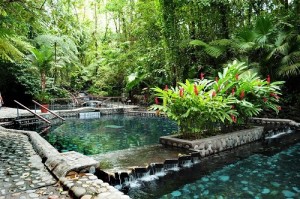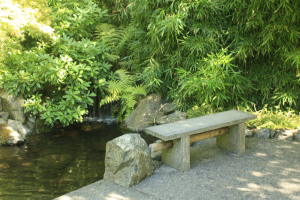 These Rest & Restore Packages would be a core revenue stream for the Restorative Yin facility.  Yielding $400,000 – $900,000 per year in annual revenue.
Mind, Body and Heart Healing
Enjoy a selection of Daytime healing art services, classes and therapies that include: Reiki Healing, Craniosacral Therapy, Massage Therapy, Yin Yoga, Tai Chi, Meditation, Life Strategy Coaching, Music Therapy, Pet Therapy and Creative Arts Therapy.
These Healing Art services, classes and therapies would be run by the designated Professionals/Experts, Practitioners and Instructors for that particular service, class or therapy at Restorative Yin.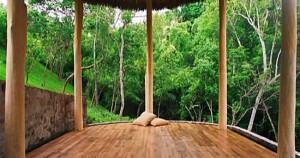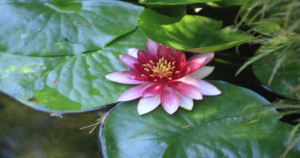 Clients would sign up for classes and appointments online and visit the Healing Arts Centre for the body healing classes, therapy services or attend an event at the Restorative Yin Wellness Retreat.  RV and log cabin guests are welcome to sign up and participate in these therapies, classes or programs for an extra fee.  Guests staying in the main house would have access to these classes, services and therapies as part of their Vitality Rest & Restore Packages.
These Healing Arts and Programs would be a core revenue stream for the Restorative Yin facility.  Yielding $200,000 – $700,000 per year in annual revenue.
Organic Produce, Exotic Plant Nursery & Landscaped Gardens
Acres of organic certified vegetable patches, community gardens, professional landscaped zen gardens and exotic flower and plant life. Opportunity for more fresh produce to be organically grown, as well as a selection of cooking herbs, essential oils and medicinal herbs.
Each of  landscaped gardens contains the Elements of Mother Earth with a Water feature, Fire feature, Wood swing and Earth feature of natural rock, minerals or gemstones.  Wherever possible, the natural landscape and habitats will be preserved, and very little rustic wood elements would be added to bring visually pleasing and nature-centric structure to the Wellness Retreat and Gardens.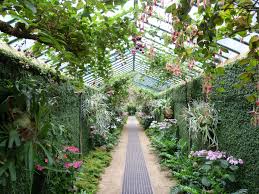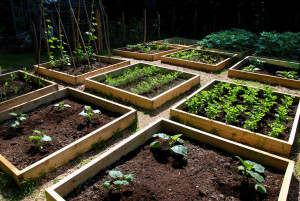 A wider selection of organic fruits and vegetables, flowers, plants, fresh herbs and essential oils can be purchased online or used by guests when staying on site at Restorative Yin.  The ecommerce solution of organic delivery to the table will be available for local distribution, serving clients in Ridge Meadows and the Tricities area.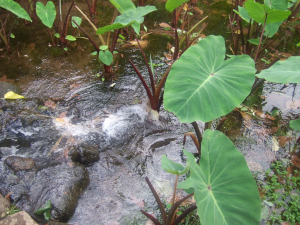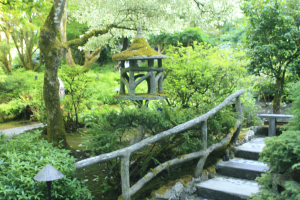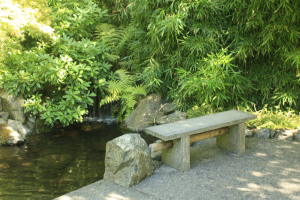 The Organic Produce & Exotic Plant Nursery would be a core revenue stream for the Restorative Yin facility.  Yielding $900,000 – $1,500,000 per year in annual revenue.
 Healing Arts Community Centre
The Healing Arts Community Centre would be a central meeting place, event centre where guests and visitors can come together for entertainment, art events, music and artist showcases as well as to showcase Restorative Yin's healing art programs, classes and therapies available.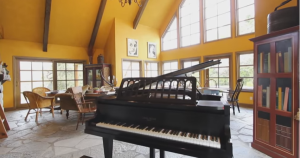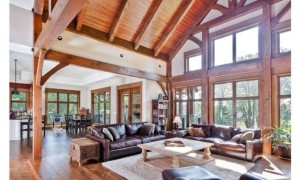 Once every quarter, this community centre will be used to give back to the local community that is less fortunate by providing a hot meal and donation drives to those
 The Healing Arts Event Centre can house 120 guests and be booked for Weddings, Formal Dinners, Seminars.
The Event Hall can be used to for community-driven events such as Local Artists and/or Artisan Performances and/or Presentations to showcase some of the Music and Creative Art therapy programs being run by Restorative Yin.
Between the Wedding Photo Service generating $144,000 per year, the Wedding Event Booking business generating $700,000 per year and all the various programs, events and gallerias generating $200,000 annual revenue.
The Healing Arts Event Centre and Restorative Yin Gardens would be sustainable core revenue stream, yielding a total of $1.1 million per year.